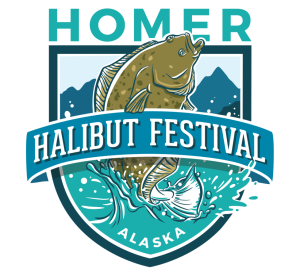 The Homer Halibut Derby is back as part of our overall celebration of the Homer Halibut Festival during the month of June.
Homer Alaska is known worldwide as the Halibut Fishing Capital of the World. Buy your daily $25 Derby ticket between June 1-30 for your chance to win the big jackpot for the largest Halibut. If you decide to release a barn-door-sized fish, you'll be entered to win a $2,000 prize. Don't miss your chance to win big prize money and enjoy world-class fishing!
Derby Headquarters and Weigh-Ins will be at Buttwackers located by Ramp 1 behind the Salty Dawg Saloon.
Ulmers Drug & Hardware, Flat Fish Lodge, UPS Store